It doesn't take long coming round and trying to find something unique and personal is getting harder!  Why not consider a fine art photographic print.  It's a great Christmas gift and you can't go far wrong with something from the London collection.  Maybe someone has a connection to a particular place or they are drawn to a certain colour or mood or maybe it's one of my more quirky photos…
Prices start at £20.  Here are some of the popular photographs…
Last dates for posting at Christmas:
UK: 19th December
International: 10th December (5th Dec for Asia, Australia, Far East (including Japan), New Zealand)
But the sooner the better – you know what the post office is like!
More Info:
Open edition prints are offered in 2 sizes 5×7 and 12×8 and are designed to fit a 20 x 25cm frame (or 8x10in) and a 30 x 40 cm frame.  Limited edition prints are offered in a range of sizes from 16x12inches and up depending on the image.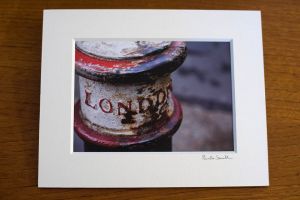 Each print is signed by me and produced using the highest quality printing and finishing processes.  Photographs are digitally printed using fine art archival photographic paper.  The print is then mounted to an extra thick conservation grade white mount using acid-free backing board and adhesive tapes.  Quality is important to me and my prints are built to last!
Online orders are processed online using PayPal payment system ensuring a safe and secure transaction.  Paula Smith Photography does not store your details.  You do not need to have a PayPal account to use your credit or debit card.
Mounted prints can be posted worldwide.  Cost depends on location.  I can sometimes hand deliver if you are local to E17 or a central London location.  Email me to find out more.