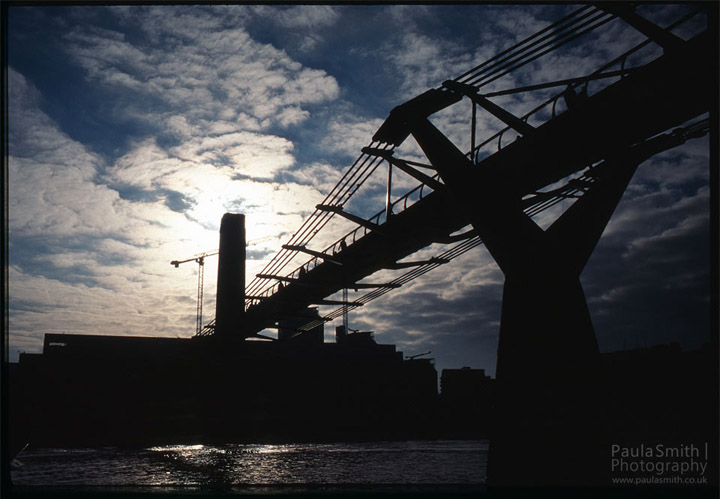 It's always an exciting day when a roll of e6 film comes back from the developers. Last month I'd gone walkabouts with the Leica 35mm film camera loaded with Fujifilm Velvia 50. It was a bright winters day and being on the northside of the River Thames I decided to shoot towards the sun creating a moody silhouette of Tate Modern and Millennium Bridge with just a hint of shimmer from the river. What I love about using Velvia 50 film is the certainty of getting nice rich satuated colour. This is a straight forward scan – no 'photoshopping' as that was already done when I made the picture!
This image is definitely going forward to my 'fine art photos' to print folder. It will look amazing as a large format acrylic print, or even printed onto aluminium. If you are interested in this photograph for your home, office or elsewhere drop me a line.
A WORD OF WARNING – If you are thinking of taking photographs into the sun, watch out for your eyes & digital camera sensors! Especially if you are in a country that actually has sun!