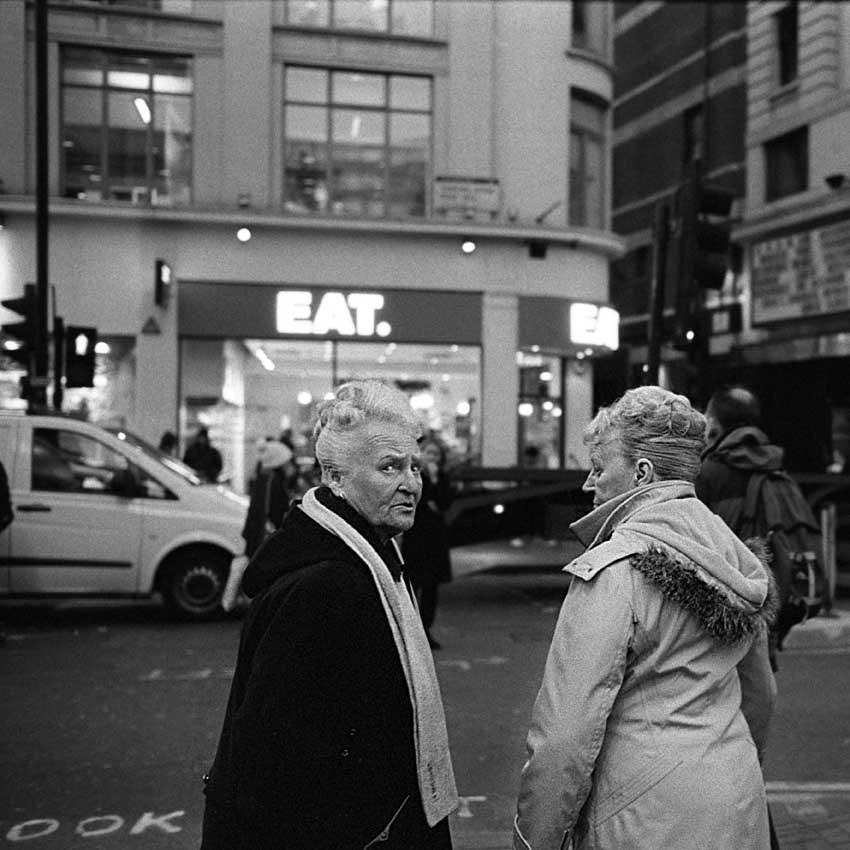 This shot was recently selected for the Fitzrovia Photography Prize 2011. It's from an ongoing series of black & white images featuring life in London's Soho. For me it's one of those shots that raises a smile and draws you in deeper as you wonder 'what's their story?'
The shot came out of nowhere really. I was on one of my strolls with the camera when these two ladies crossed my path on Charing Cross Road. They had the most amazing matching hair styles – bright peroxide blond! They were about to cross the road when I went to take a shot. At that moment the lady on the left turned and looked me dead in the eye. I pressed the shutter, she looked away, they crossed the road and that was it.
If I was braver, I'd have liked to ask her the story of her life…but then half the fun is imagining what those stories are yourself.